If you need a change of pace or do not partake in the hunting and fishing, Tonapah Lodge and the surrounding area, can offer a variety of activities in which to enjoy.
Canoeing/ Kayaking – The surrounding area has plenty of canoeing and kayaking. Routes begin across town on Cranberry Lake and travel through Wekusko Falls Near Snow Lake via the Grassy River. Tonapah Lodge offers canoe rentals at reasonable rates and customized guided tours on nearby lakes and river systems.
Walking and Cross Country Skiing – In and around the Village of Cranberry Portage there are various marked and groomed trails for your outdoor enjoyment.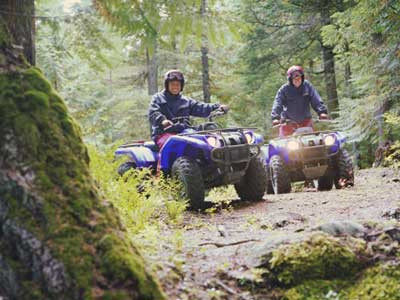 Geocache – within the Flin Flon area alone, there are more than 130 geocaches within a 5 mile radius. For more information on geocaching in Manitoba, visit www.mbgeocaching.ca. Our coordinates are 54.5833N and 101.3833W. Tonapah Lodge will be hiding various registered caches in the near future.
ATV/Mountain Biking – Throughout the area you will find there is an abundance of trails leading through the bush to unmarked lakes and creeks. Pack a lunch and enjoy the surrounding forest for miles and miles. Custom tours available.
Snowmobiling – The main trail from Flin Flon to The Pas passes right past our doorstep. For that much needed break, stop in and warm up for the night and enjoy our amenities. We offer customized and guided snowmobiling tours.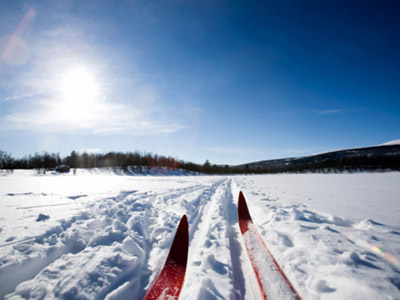 Fishing Derbies and Festivals – The most notable fish derby is the annual August Long Weekend Cranberry Portage Trout Challenge. Flin Flon also hosts a Trout Festival annually on Canada Day Weekend. Winter festivals are also hosted by the surrounding communities. Notables to mention : December Winter Festival in Creighton, SK, the Bust the Winter Blues festival and fish derby in Feb/March. Tonapah Lodge will also hosting fish derbies in the near future. Stay tuned!!
Call (204) 472-3889 to Get Hooked today!